Konvoj Ensemble - MIRA. New Album out on Konvoj Records, May 25th, 2016
2016/5/25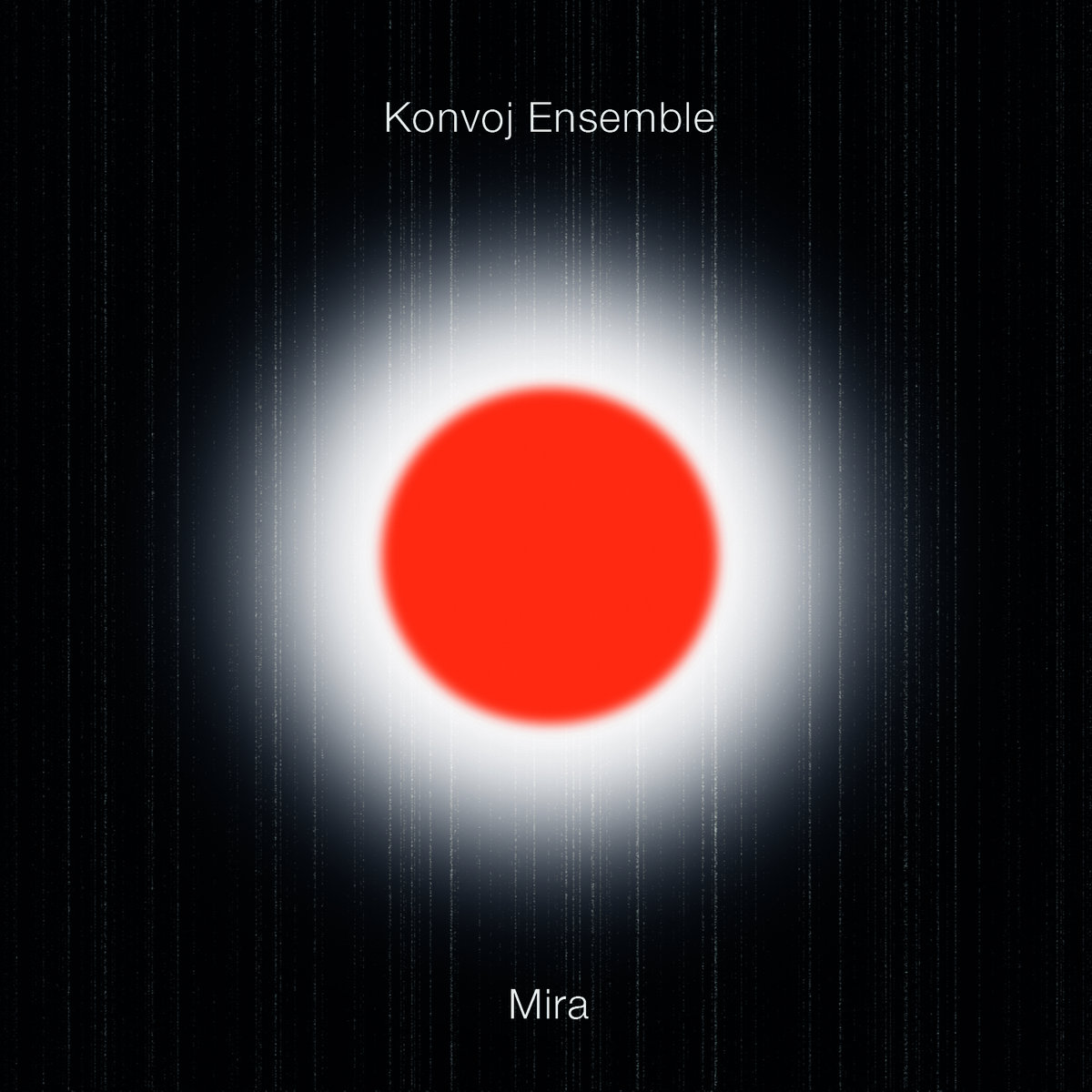 Konvoj Ensemble - MIRA (KOR009)
This line up is an eccentric collection of freedom seekers with self-imposed formal requirements and energy management - as one reviewer so cleverly and correctly put it a few years ago.
The extended version of the ensemble (feat. Evan Parker and Sten Sandell) played together for the firts time during a residency at the festival Music Around in Malmö and Copenhagen 2012. That time it resulted in the acclaimed album Colors Of:. And now they are back!
Gathered around a collection of graphic scores and interactive methods, the ensemble uses their skills as sound explorers, to navigate through a complex musical organism. Mira is composed/constructed by Ola Paulson and Jakob Riis, on commission by the project Inter Labs, and was broadcasted live on Swedish Radio in connection with the Sound of Stockholm Festival 2014.
Mira /ˈmaɪrə/
In seven movements
1st MovementPrelude / Hommage to o Ceti06:26
2nd MovementSpeak Out, Oh Ye Red Giant09:54
3rd, 4th & 5th MovementIn the Belly of the Whale - 3 Days and 3 Nights20:02
6th MovementA Part of Miranda11:17
7th MovementPostlude / Hauers Treasure05:26

Lotte Ankeralto & soprano saxophone
Evan Parkertenor saxophone
Ola Paulsonbaritone & alto saxophone
Liudas Mockunasclarinet & bass clarinet
Jakob Riiscomputer, real time processing
Anders Uddeskogdrums & percussion


Reviews on Mira:
...It will take us a while to fuller absorb the many layers and nuances of what makes this so wonderful but as of my third listen, I am already knocked out. - Bruce Lee Gallanter, DMG
...Paulson and Riis have constructed a score with plenty of headroom and space for each instrument to me individually heard. The pleasure is in identifying the voices of say, Anker, Parker, or Mockünas' saxophone. Sure things might get noisy, like the opening of "Speak Out," but things settle into those individual voices and the meld of two or three at once. This is a most satisfying experience. - Mark Corroto, All About Jazz
Buy the album here: https://konvojrecords.bandcamp.com/album/mira