Ear Sound Scape. December 5, 2015. 14:00. Dome of Visions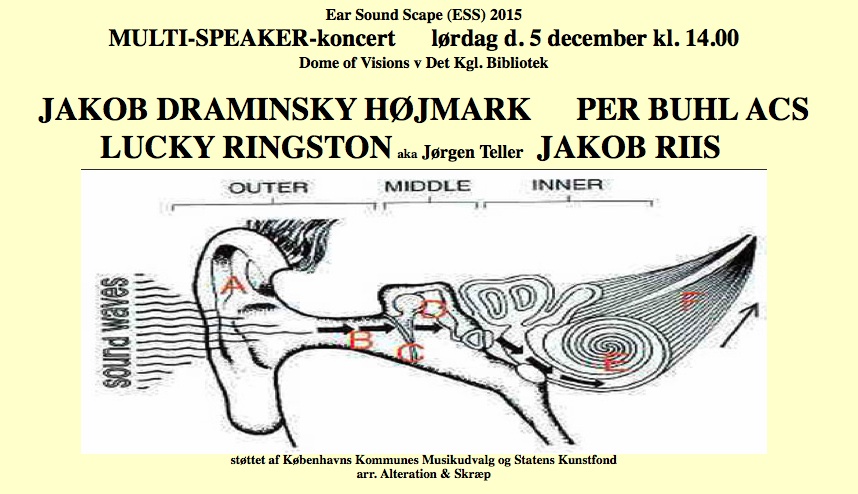 EAR SOUND SCAPE

December 5, 14:00 (doors open 13:30)
Dome of Visions
Søren Kierkegaards Plads, 1016 København

4 new compositions by:
Jakob Riis
Jakob Draminsky Højmark
Per Buhl Acs
LUCKY RINGSTON aka Jørgen Teller.

A transpararent setting with a loudspeaker orchestra in a unique space with a marked prescence of the city.

Join the Facebook event here!