Latest news:
Transformatoren - premiere March 13, 2014 at CaféTeatret, Copenhagen
"Kønnets utilstrækkelighed er i centrum, når Nielsen indtager CaféTeatret. Karen Blixen er omdrejningspunkt for en forvandling, der tager sit udspring i et opgør med manden og en udforskning af kvinden som fremtidens mulighed.

Som publikum følges vi med Nielsen, i skikkelse af fortællersken Baronesse Blixen, gennem en forestilling om friheden til at være noget andet end alle de andre - og om at sætte sig selv på spil. I processen indflettes en farverig samling af fortællingens kvinder. Medea, Ofelia og Antigone tager alle del i transformationen, og midt i det hele gør Michael Jackson sin entré."
Manuskript og performance - Nielsen
Instruktion - Nielsen & Petra Berg Holbek
Scenografi - Palle Steen Christensen & Ingvild Rømo Grande
Lysdesign, Videoteknik - Morten Kolbak
Lyd og musikproduktion - Mads Emil Nielsen & Jakob Riis
Foto - Sofie Amalie Klougart
Producent - The Nielsen Movement
Spilleperiode 13 marts - 5 april 2014, CaféTeatret, Skindergade 3, 1159 København K
The Cessation Elegy
A collaboration between Bill Horist and Jakob Riis
.
1. Wind, Tar to Baliene Flame
2. The Hidden Terms of Cessation's Elegy
3. Fibrillate - Wishes of the Last Twitch
4. A Rakish Gasp.
5. Who Mourns the Talus Dead?
6. Engines of Exposures Unborn;
7. A Certainty Drowned in the Channels of Memory.
Preorder here!
Seattle based guitarist Bill Horist and Jakob Riis embarked together on a short tour of the Northwest US in the Summer of 2009.

Although they had known each other for years (having first met at a festival in San Diego and soon after, performed together in a larger ad hoc group in Tijuana, Mexico) they had never before worked together as a duo.

The plan was simple; each would do a solo set and then they would perform as a duo, wherein Jakob would process, manipulate and extrapolate Bill's prepared guitar work.

It seemed like a good strategy, but neither expected such a synergistic result and 'The Cessation Elegy' is the culmination of this brief encounter. It explores broad sonic boundaries, finding footholds in a wide array of sounds - drone, raag-infused acoustic exploration, straight up noise, abstract folk, doom, electro-acoustic excursions and dolorous ambience.

Limited edition of 100 copies only on CD; the packaging is handmade, with gold ink screen printed onto black card.



"This is an extraordinary piece of work, a wordless communion in caustic colours and sterling guitar playing" - Michael Rodham-Heaps, Freq magazine.
Read the full review here!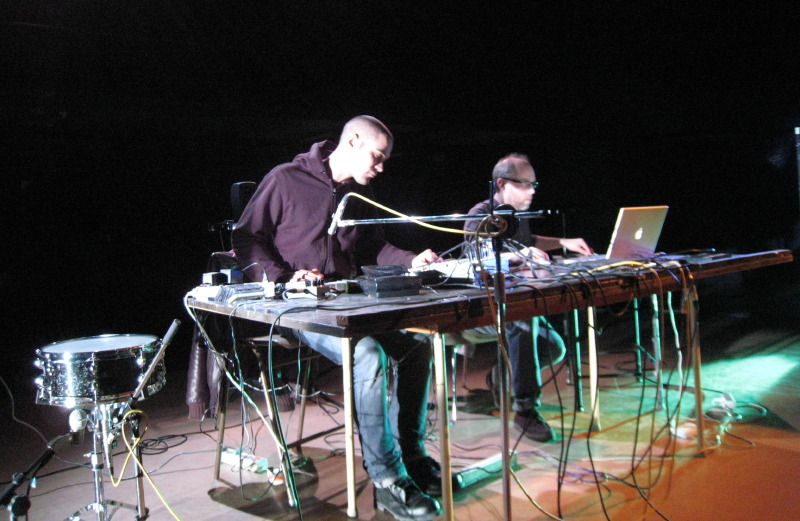 26th January, 17:00. do-store, Ahlmansgatan 3, Malmö, Sweden. Arr. Frim/Syd
1. Hindi Küchen
2. Carl Lindh
3. Amplify the Arab
16th January, 20:00. Mayhem, Ragnhildgade 1, Copenhagen, Denmark.
1. Teller / Härdig
2. Amplify the Arab
http://hindij.blogspot.de/
http://www.sonicescape.net/
Concert with Liquid Nails December 13, 2013, Gothenburg, Sweden
Liquid Nails will be playing at
Geigers Decemberfest 13-14 december 2013
at Cinnober Theater in Gothenburg
GEIGERs Decemberfest 13-14 december på Cinnober Teater

Cinnober Teater, Masthuggsterrassen 3, spårvagn 3, 9, 11 till Masthuggstorget.
Biljetter: 80/100 fredag, 40/60 lördag

Program
Fredagen 13 december
18.00 - Dörrarna öppnas
19.00 - Fionitz Dia Biothephe
20.00 - Tommy Karlsson
21.00 - 100110
22.00 - Liquid Nails

Lördag 14 december
17.00 - Dörrarna öppnas
18.00 - Gageego


Seeds.
Date & Time: 8pm – Wednesday, Dec. 4th 2013 Venue: Domdom – 3rd Floor, Block A, 9 Tran Thanh Tong. 14 young Vietnamese muscicans conducted by Lotte Anker, Jakob Riis & Stefan Östersjö
The Rest is Noise.
Date & time: 9:30pm – Saturday, Dec. 7th 2013 Venue: Tadioto - 2nd Floor, Block A, 9 Tran Thanh Tong
Being Together.
Date & time: 7:30pm – Sunday, Dec. 8th 2013 Venue: Youth Theatre - 11 Ngô Thì Nhậm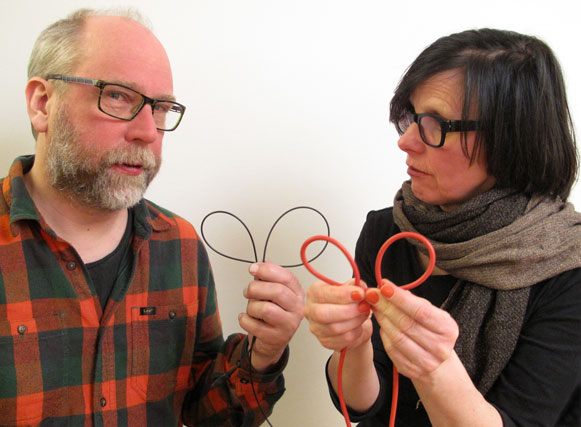 Phill Niblock (US)
Thomas Ankersmit (NL)
Ris och Ros (Ann Rosén, Jakob Riis)
L - L + L (Lise-Lotte Norelius, Lars Ã…kerlund)
Two concerts in Berlin. 20th and 23rd november.
23rd November:
POPlar House Concert (PRENZLAUER BERG)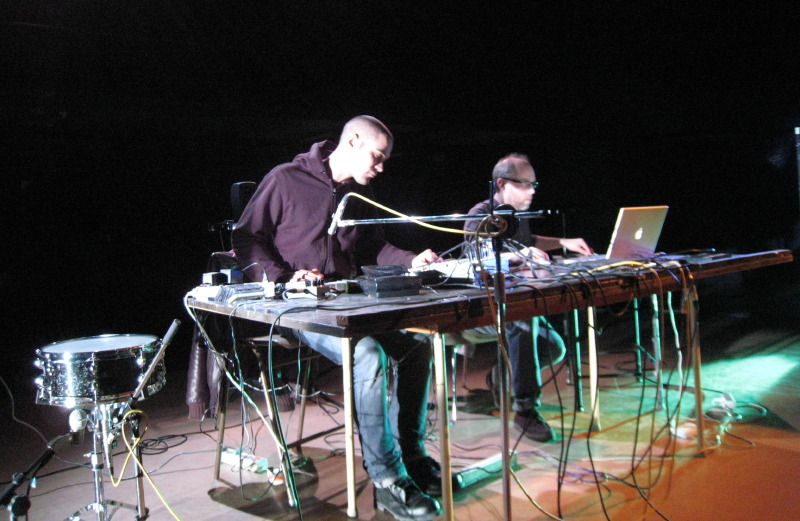 Set 1 -
Amplify the Arab
Jassem Hindi (contact mics, objects, tapes)
Jakob Riis (laptop)
http://hindij.blogspot.de/
http://www.sonicescape.net/
Set 2
d'Incise (objects, playback, composition)
Johnny Chang (viola, playback)
compositions/structure by d'Incise & James Tenney
http://www.dincise.net/
http://johnny-chang.tk/
Set 3
Xavier Lopez (ppooll)
Bryan Eubanks (soprano saxophone, feedback)
https://soundcloud.com/xlopez
http://www.sacredrealism.org/bryaneubanks/
the music will start around 9pm - use
contact form
for address details. Location : PRENZLAUER BERG
20th november:
Quiet Cue #129
Wednesday, November 20th, exhibition 3–6pm / concerts 8:15pm
Flughafenstr. 38 \ 12053 Berlin
live:
Duo
Pär Thörn – voice, tapes, radio
Jakob Riis – computer
Duo
D'incise & Jamie Drouin – objects and electronics
http://quietcue.blogspot.de
Improvisation Concert "Semsame Open", October 5, Hanoi, Vietnam
From Domdom:
Welcome you all to the launch event for our new creative platform in Zone 9. On this occasion, we will once again meet the young and energetic faces, the first generation of DomDom's experimental music training courses.
They will present a side-by-side performance with the famous Danish electronic musician and improviser – Jakob Riis, along with Kim Ngoc and our Vietnamese experimental artists friends.
Free entrance.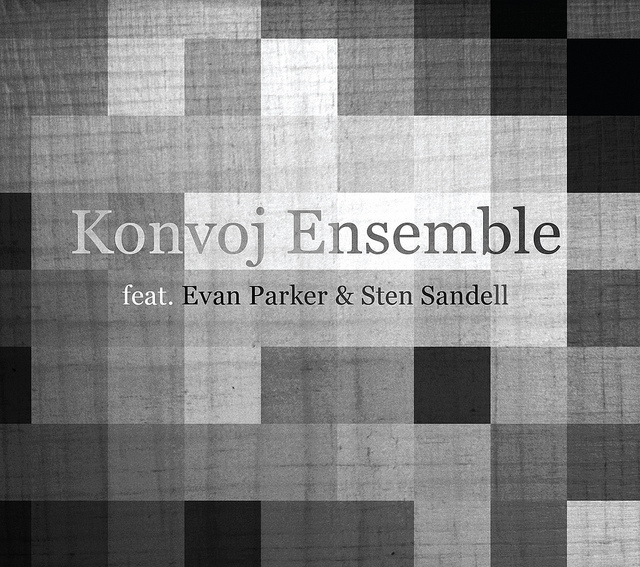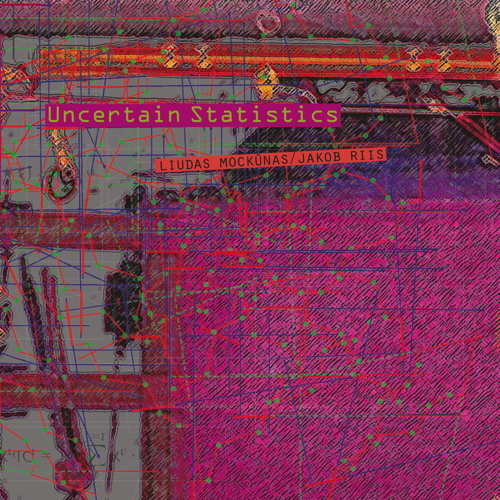 - Konvoj Ensemble feat. Evan Parker & Sten Sandell -
Colors Of:

To be released 25 september 2013:


Release party 25 september 19:00 at do-store, Ahlmansgatan 3, Malmö, Sweden. Live performance by a majority of the Konvoj Ensemble members: Lotte Anker, Anders Uddeskog, Jakob Riis and Ola Paulson.
Live in the recording studio: The Orchestra and Tuva Semmingsen playing arrangements by yours truly:
THE ORCHESTRA
feat: TUVA SEMMINGSEN og JAKOB RIIS

Bigbandet The Orchestra udforsker vokaljazzen i et bemærkelsesværdigt samarbejde med en af Den Kongelige Operas stjerner, mezzosopranen Tuva Semmingsen. Det musikalske indhold tager sit udgangspunkt i mødet mellem Tuvas fantastiske stemme og Jakob Riis's meget personlige og originale arrangementer af en række sange fra jazzens store bagkatalog.
Optur & Spacewalk
Perfoming with
Ren Optur / Audionauts
, Hans Tavsens Park, Copenhagen, 12 august 20:00-22:00
Audionauts: Anders Børup, Henrik Sundh, Johan Segerberg, Søren Raagaard, Yann Coppier,
Joachim Michaelis, Kristian Hverring and Jakob Riis. Videonaut: Sune Petersen.
click here for photos...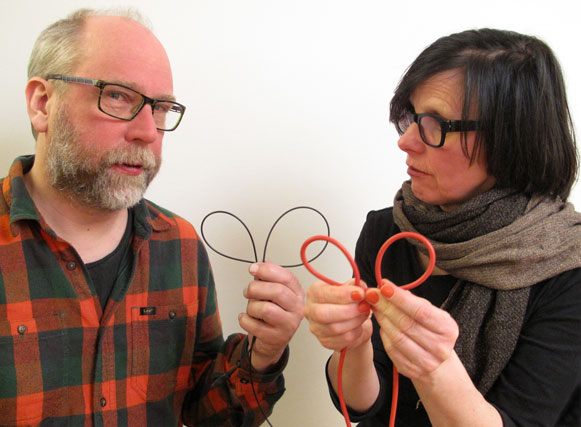 Don't miss
Ris och Ros
koncert in Mimerlaven at this years Norbergfestival 25-26-27 juli.

15/5 - Punto Jazz Palepe, Kaunas.
17/5 - Drusko Manija 13', Vilnius.






Kaunas, silence before the storm...
Inspired by the old industrial knitting machines from the museum Textilforum in Herning, the renowned fashion designer Henrik Vibskov, laptop composer Jakob Riis, and Ensemble MidtVest have created a textile concert -- or a sounding textile installation which the audience was invited to explore both sound-wise and in visual terms.
Performances at
Heart
, Herning 11-12 april 2013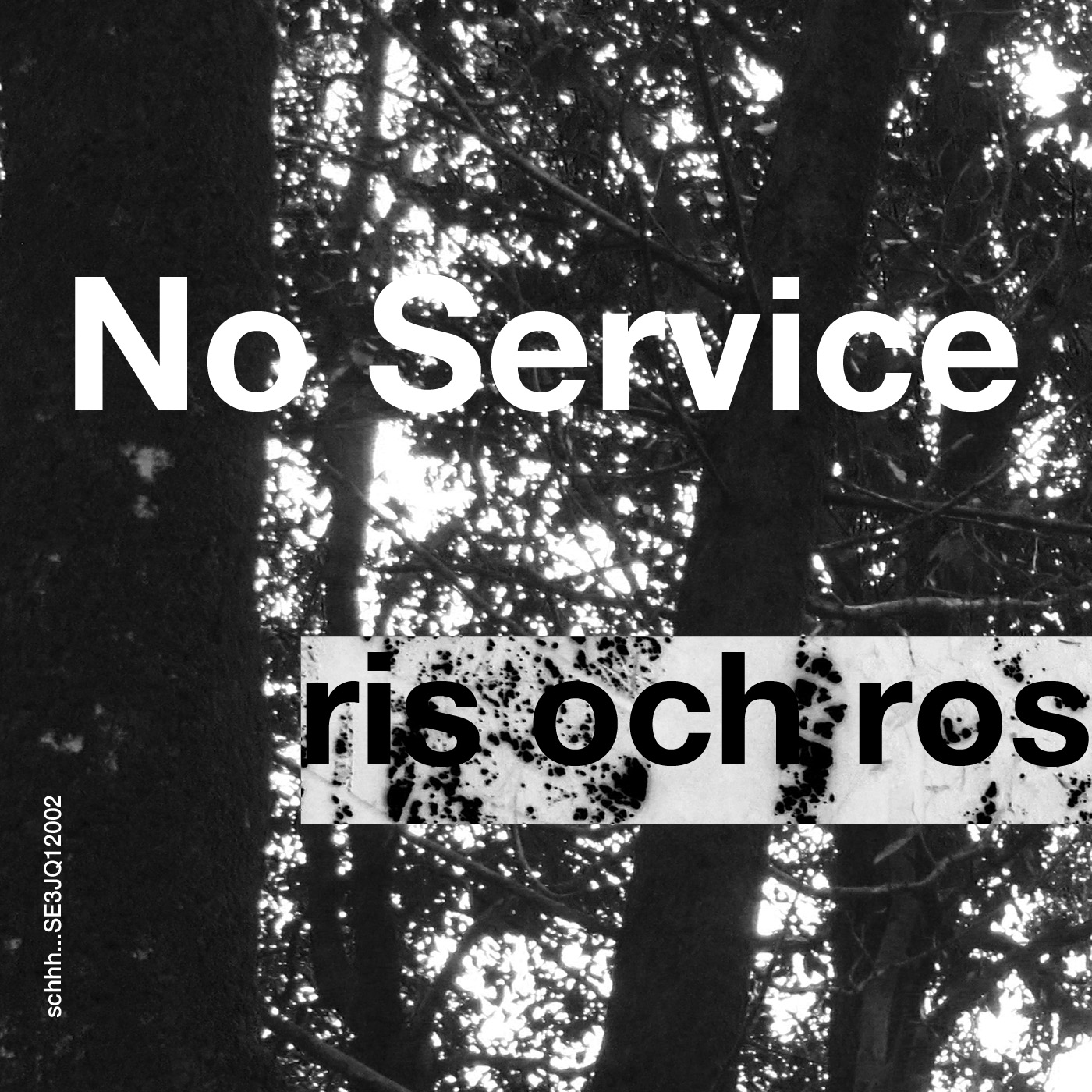 Ris och Ros -
No Service

"Ris och Ros declares that they don't take any responsibility for their music! They were brought together by an external producer that also came up with their name. Ris och Ros deliver music without any guarantees. No service, no Wi-Fi, bad weather - BUT - Feedback, synths, cymbals, conductive threads, fixed and variable resistance, various electronic components and irresistible music!"

To be released 8 november 2012