The Barrier Orchestra and Stockholm Chamber Choir, Swedish Music Spring 2017
2017/3/22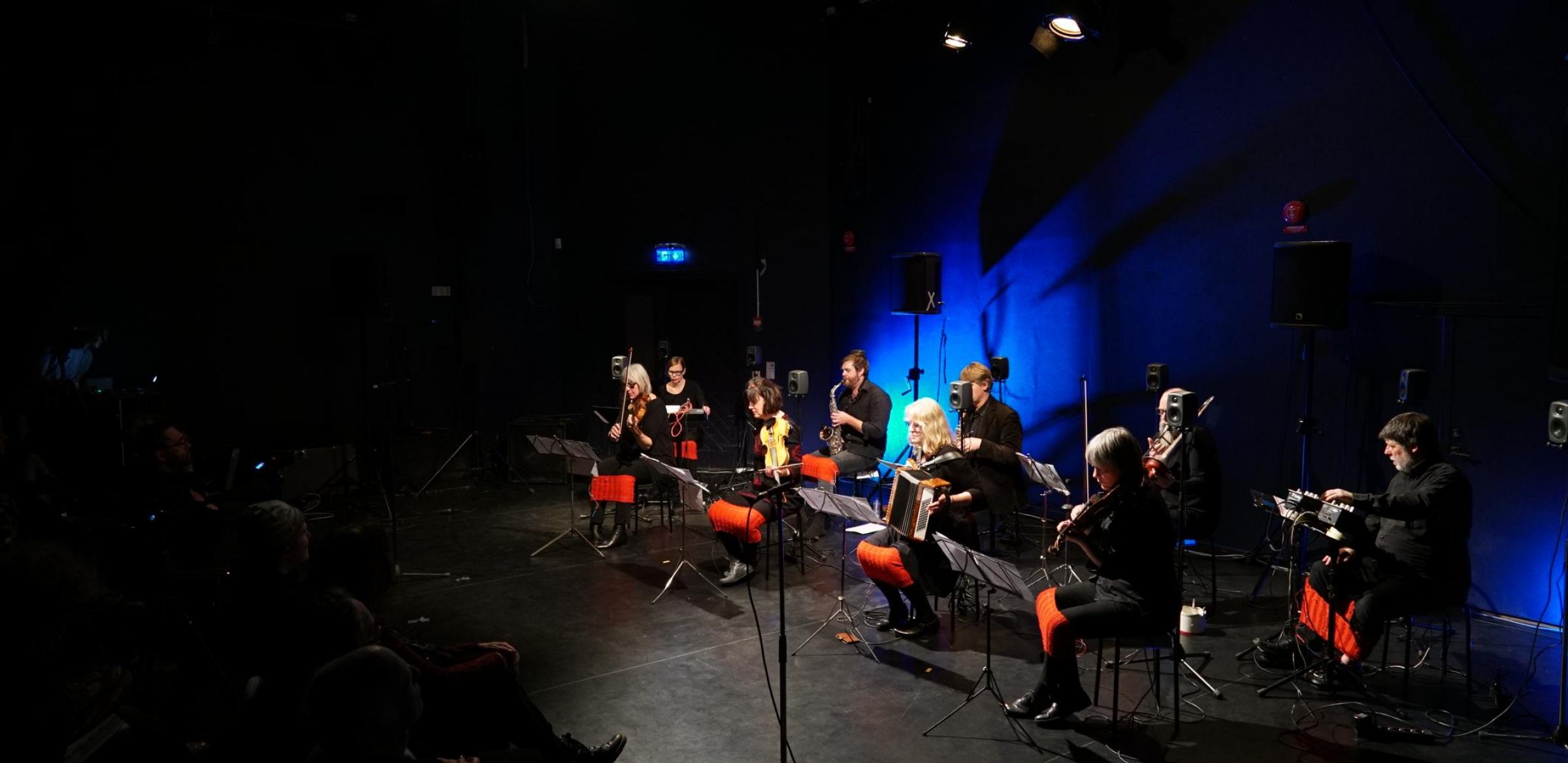 Wedensday, March 22, 21:00. The Royal Swedish Opera, Rotundan, Jakobs torg 8, Stockholm.
Premiere of the composition "Resilience Bridge Module" by Ann Rosén, written for The Barrier Orchestra and Stockholms Chamber Choir
The Barrier Orchestra
Anna Lindal violin, Eva Lindal violin, Elsbeth Berg viola, Sara Sjödahl piano and accordeon, Matias Björnstad Karlsen saxophone, Jakob Riis trombone, Linn Persson saxophone, Sten‐Olof Hellström live-electronics. Ann Rosén composer, instrumentbuilder and artistic director.
Stockholm Chamber Choir
Florian Benfer, Conductor.