"Virtuality" - music by Ablinger, Del Nero, Jacob TV, Nono and Stockhausen
2017/3/28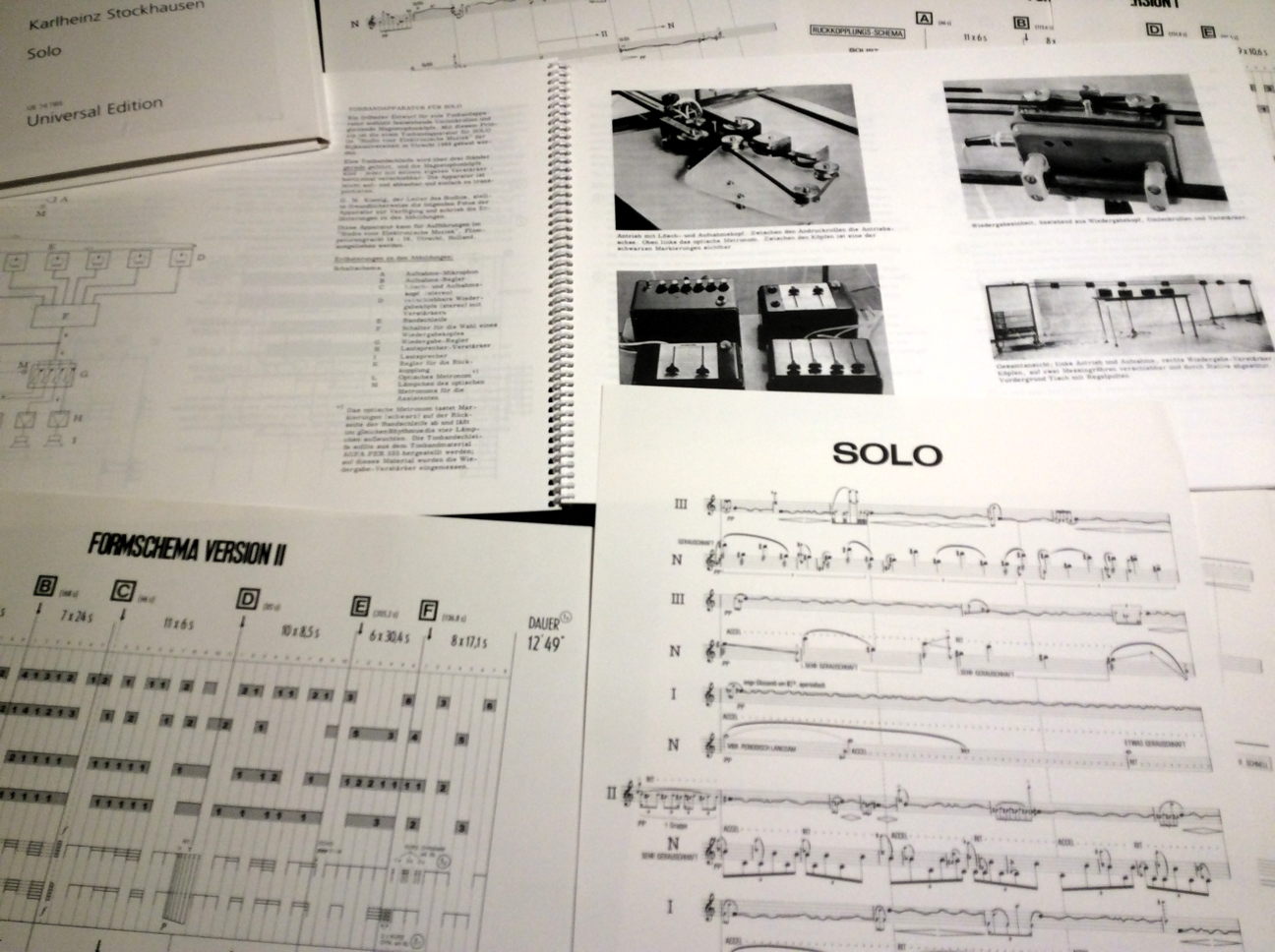 Hertzbreakerz and Ars Nova
VIRTUALITY - Concert II
Tuesday March 28th, 20:00
Inter Arts Center, Red Room
Bergsgatan 29, Malmö
I am very happy to be a part of this second concert in the Hertzbreakerz - Ars Nova Ensemble series
In the performance of Karlheinz Stockhausen visionary composition "SOLO" from 1965, Agata Tuchołka will be featured soloist on flutes, and I will be in charge of the electronic department assisted by Alessandro Perini and Francesco del Nero.
The concert will focus on the duality between the concrete presence of a body (as a person or as an object) and the abstract essence of electronic sound, virtual networks, video-projected images as doors to another dimension.
Other works that will be performed in this concert are two pieces from the well-known series "Voices and piano" by Ablinger, Jacob TV's "Grab it", Luigi Nono's "Post-Præ-Ludium per Donau" and a new work by composer Francesco Del Nero for ensemble, electronics and light. This piece represents a sort of journey into the mind of the author in which the virtuality will have both the function of creating a soundscape around the audience and the function of a character, bringing it from a real world to the surreal world of the dream.


PROGRAM
Francesco Del Nero - Come punti di una trama di sabbia - for ensemble, electronics and light
Karlheinz Stockhausen - Solo - for flute with feedback
Peter Ablinger - Voices and piano: Morton Feldman - for piano and tape
Luigi Nono - Post Præ-ludium per Donau - for tuba and live electronics
Jacob TV - Grab it - for sax, tape and video projection


ARS NOVA Ensemble
Joakim Lissmyr double bass
Niclas Gustafsson, bass clarinet
Antonio Neilley, tuba
Jonatan Sersam, piano
Agata Tuchołka, flutes
Sara Wilén, voice
Jakob Riis, electronics
Alessandro Perini, electronics
Francesco Del Nero, electronics
https://hertzbreakerz.wordpress.com/2017/02/06/virtuality-concert-ii/
https://www.facebook.com/events/349321078796176/