Intonal - Acousmatic For The People
2017/4/28-29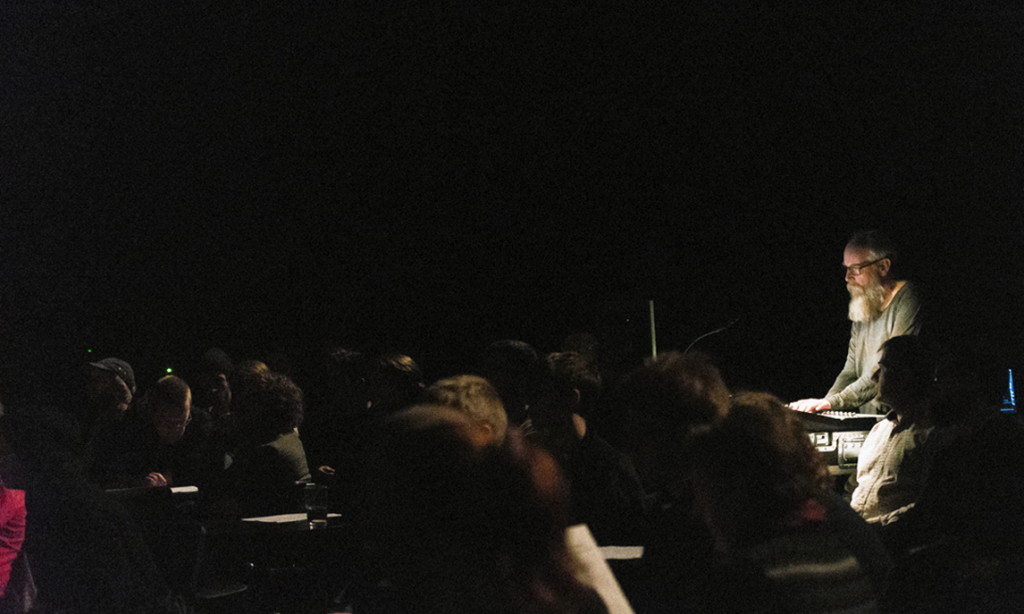 Intonal
28 - 29 april 2017
Inkost, Bergsgatan 29, Malmö
Acousmatic For The People presents two concerts combining acousmatic music during the Intonal Festival at Inkonst 28-19 april 2017. Live performance and sound diffusion through an acousmonium: a loudspeaker orchestra consisting of 24 loudspeakers.
Participants:
Jakob Riis
Jørgen Teller
Katt Hernandez
Nguyễn Thanh Thủy
Alessandro Perini
Ann Rosén
Sten-Olof Hellström
Acousmatic For The People 1 - April 28th 19:00
The first concert includes three new compositions. Katt Hernandez presents a piece in contemplation of the ephemeral remains of the former and future possible urban landscapes of Stockholm. Plane-Z's by Jørgen Teller is a composition for synth, vibraphone, live violin and samples. Into the White by Jakob Riis is a composition of microtonal timbres for fixed media and đàn tranh played by Nguyễn Thanh Thủy.
Acousmatic For The People 2 - April 29th 15:00
Alessandro Perini presents the first electroacoustic pieces in a series of studies where the focus is on sounds recorded with contact microphones. Bredvid A is a composition by Ann Rosén performed on the Kneecuff instrument with live sound diffusion. Tandem Musca Cacavit by Sten Olof Hellström is about impossible sounds, uncontrollable currents and sinister undertones.