The Barrier Orchestra, The Soundwaves of Buckwheat
2019/6/14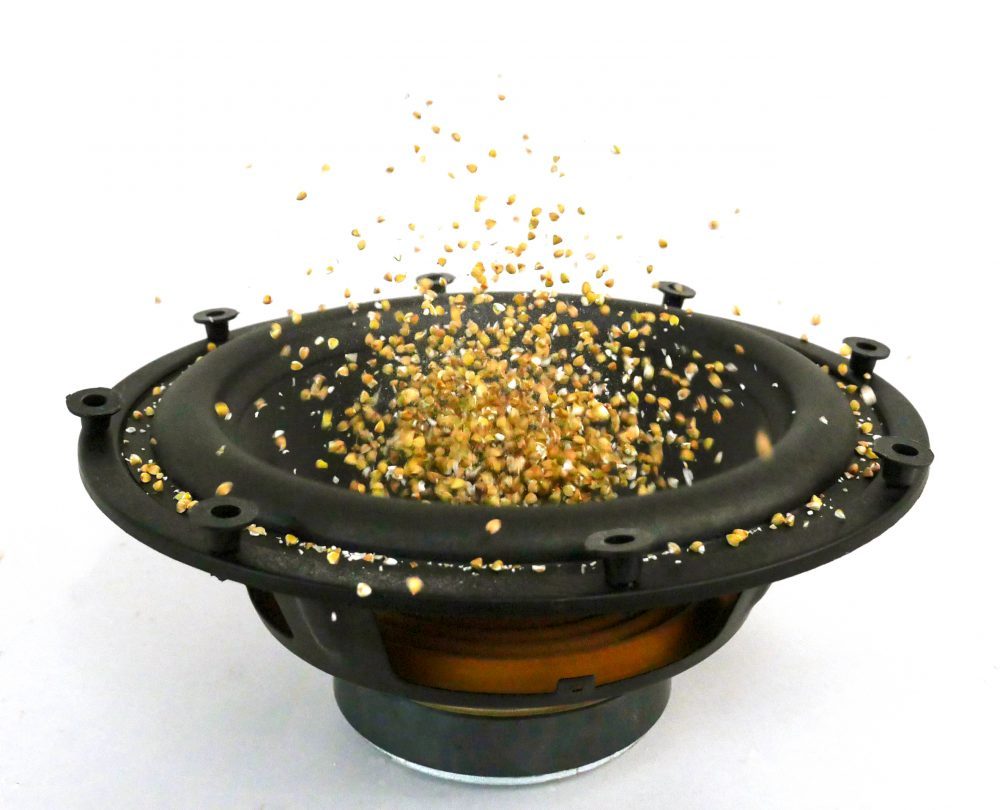 Concert performance and dinner!
The Barrier Orchestra performs The Soundwaves of Buckwheat (first performance)
Vardagsrummet
Hoby Prästgårdsväg 1, Östra Hoby
Friday, June 14th, 19:00
'The Soundwaves of Buckwheat' / 'Bovetets ljudvågor' by composers Ann Rosén and Sten-Olof Hellström is the first piece in the Bread / Bröd series. A collaborative composition where each musician is given the space to develop a personal relationship with the music.
The audience will participate in an exciting and experimental sound adventure for about 40 minutes. Afterwards the evening continues with a joint dinner with the audience and the ensemble, which is based on the theme of Bread. Of course, vegetarian ingredients are offered, including buckwheat which one of the people involved, the prerequisite designer Gunnel Pettersson, has worked with in different ways for several years.
At the premiere of the 'The Soundwaves of Buckwheat', the Barrier Orchestra consists of the Finnish musicians Petri Kuljuntausta, electric guitar, and Mikko Raasakka, clarinet, the Danish musicians Jørgen Teller, electric guitar, and Jakob Riis, trombone, and the Swedish host couple Ann Rosén and Sten-Olof Hellström on various electronic instruments.
The intimate character of Vardagsrummet means that there is there is only 10 seats available for the audience. So book your place at SEK 250 as soon as possible at project@schhh.se (you will receive payment details upon confirmation of the booking).
The Barrier Orchestra was founded in 2015 by Ann Rosén, and consists of musicians selected for their special skills and willingness to challenge, grab and use their own barriers to develop the music.
Vardagsrummet is a scene for sound art and art music equipped with speakers over, under and around the audience. A platform for spatial art music and sound art making it accessible to everyone.
http://vardagsrummet.schhh.se/
http://storabarriarorkestern.se/
Supported by Nordic Culture Fund