The Barrier Orchestra, Drawing Music
2019/12/5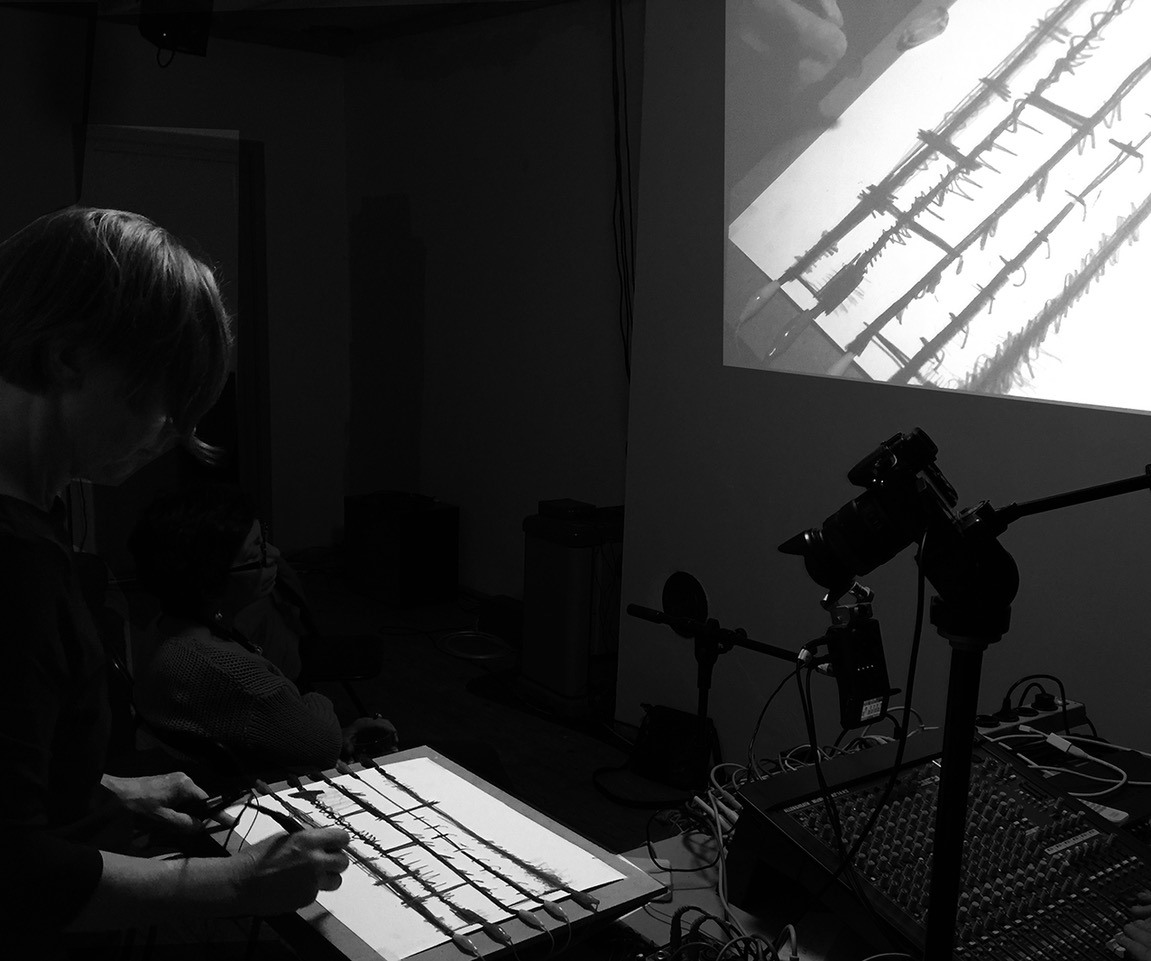 December 5th, 2019, 19:00
Inter Arts Center, Black Room
Bergsgatan 29, Malmö
'Drawing Music'
Concert with the Barrier Orchestra that on this occasion consists of Sten-Olof Hellström, Jakob Riis, Jørgen Teller and Ann Rosén.
In 'Drawing Music' the goal is to develop a work that breaks free from standard concert formats and timeframes. The idea is to explore different aspects of time and spatiality, allow the music, musicians and score to occupy space and freely move around in all dimensions. To give music spatial shape and give sound physical qualities such as size, weight, texture, surface and color.
'Drawing Music' is, besides being a project, an instrument and a method which both will be further developed during the work process. The instrument is played by drawing on paper with graphite creating various paths with various resistances that control a software synthesizer.
The 'Drawing Music' project and the Barrier Orchestra are different modules in the umbrella project the Great Barrier Orchestra, a trans-disciplinary project in sound art, new music, and performance.
Read more: http://www.iac.lu.se/projects/drawing-music/