Jazzpool NRW - "Ganz unten, oben im Norden"
2021/11/4-7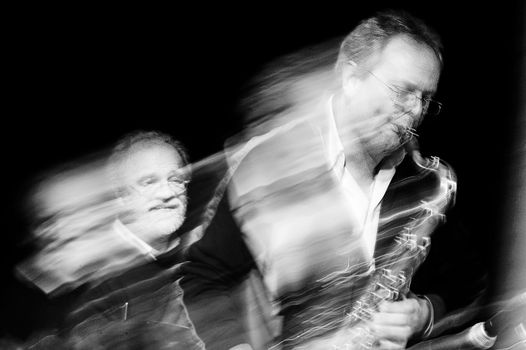 Tour, Germany 4-7 november 2021
Wolfgang Schmidtke and Peter Weiss presents the latest project of the Jazzpool NRW - "Ganz unten, oben im Norden", for which they have put together a first-class ensemble of seven musicians. Three of the musicians comes from the far north, where the sun is known to stay low - which explains the title in a playful way.
The core of the project is to re-explore the relationship between composition and improvisation. Two forms are to be exemined: First, the classical jazz composition, which consists of a continuously repeated and improvisationally varied theme and mostly follows the form of the rondo - ending where it began. And second, the completely free improvisation, which unquestionably arose from the urge to leave the constantly rotating rondo. In the project "Ganz unten, oben im Norden", the musicians practice a way of dealing with form that contradicts clichés. Compositional elements not going around in circles and still relating to improvisation in terms of ideas and form.
Improvisation within a determined framework with the greatest possible freedom, offering musical direction and form.
Stephan Meinberg - trumpet, euphonium
Jakob Riis - laptop/live processing
Lotte Anker - saxophone
Jan Klare - saxophone
Wolfgang Schmidtke - soprano saxophone, bass clarinet, tenor saxophone
Dieter Manderscheid - double bass
Peter Weiss - drums
Dates:
4. November 2021 - ORT, Peter Kowald Gesellschaft/Ort e.V., Luisenstraße 116, Wuppertal, 20:00
5. November 2021 - Schleswig-Holstein-Haus Schwerin/Saal, Puschkinstraße 12, Schwerin, 20:00
6. November 2021 - Black-Box: cuba, achtermannstraße e.V. Achtermannstr. 10 - 12, Münster, 20:00
7. November 2021 - Kulturzentrum Pelmke e.V., Pelmkestr. 14, Hagen, 14:00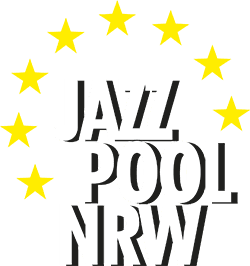 Funded by Ministerium für Kultur für Wissenschaft des Landes Nordrhein-Westfalen