ELEKTRONISK FIKA #6
2023/8/19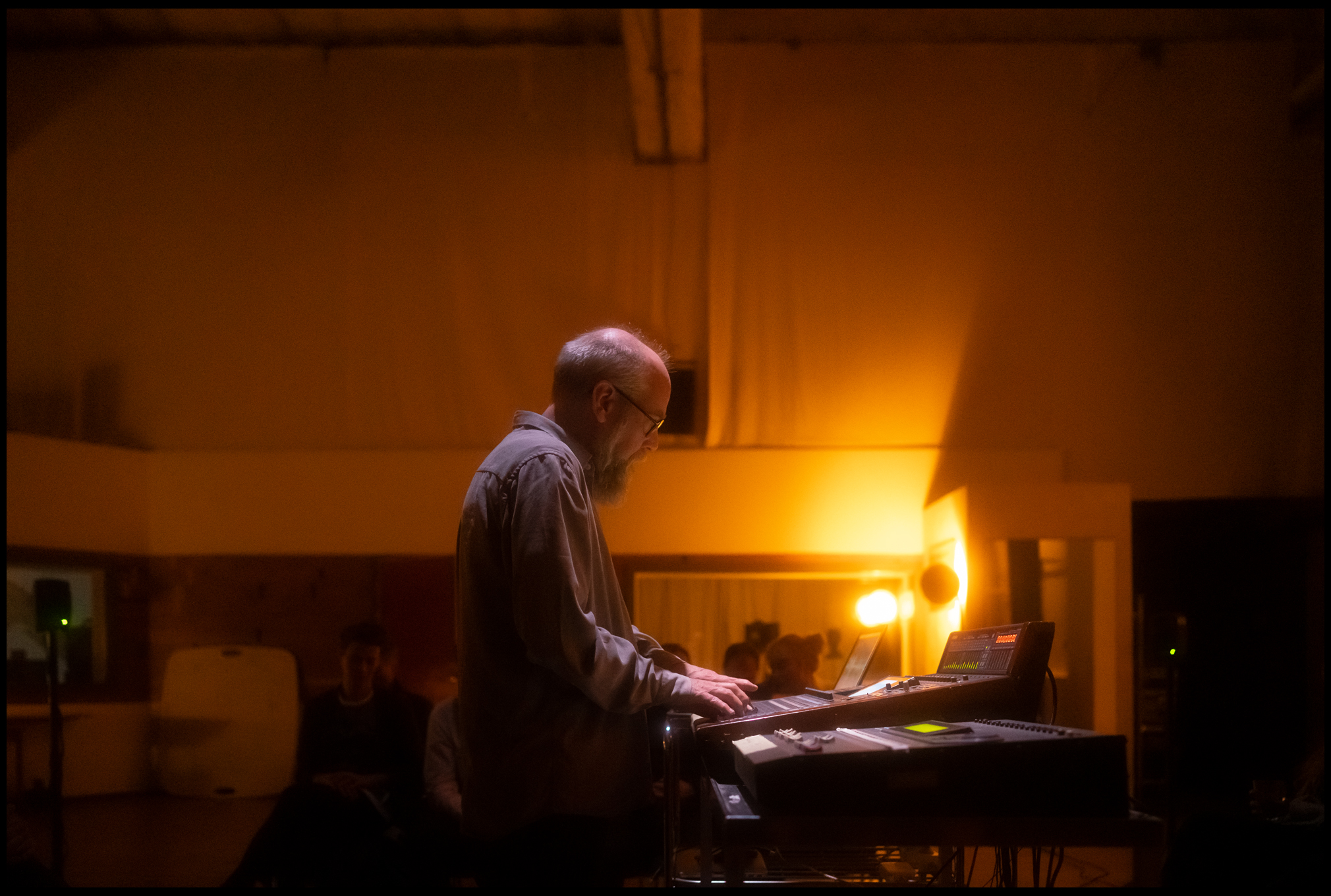 Saturday, august 19th, 19:00 - 22:00
Vardagsrummet
Hoby Prästgårdsväg 1, 276 36 Borrby
18:30 - Doors
19.00 - Jakob Riis + Sten Olof Hellström
20.30 - Jørgen Teller
We end the evening with soup and bread!
Tickets, 250 SEK - limited amount, presale at Billetto


JAKOB RIIS + STEN-OLOF HELLSTRÖM
For this concert at vardagsrummet Jakob Riis will present two acts.
First out are the performance of his new composition "Inhabitants" based on recordings of vibrations and spirits, inhabiting the surroundings of the deserted railway tracks at Lokstallarna in Malmö, and their electronic reflections.
The second part is a collaboration with electronic wizard Sten-Olof Hellström, with live analogue electronics and digital real-time processing.
Jakob Riis is a composer of electro-acoustic music, and a pioneering laptop musician, of uncompromising and sonically enhanced musical expressions. He lives and works in Malmö since 2005.
Sten-Olof Hellström's motto has always been No samples, sound files, presets or sequencers, just pure sound synthesis.
In 2013 he celebrated thirty years as a professional composer by obtaining a doctorate in composition at the University of Huddersfield, UK. After his doctorate, Sten-Olof began experimenting with field recordings, but now he has returned to his roots and builds his compositions from the smallest components of sound.
JØRGEN TELLER
Teller's work has strong roots in organized sound, musique concrète, electronic music, de-tuned guitar-rock songwriting, free-form guitar, drone / spectral music, acousmatic spatial music, jazz'n'poetry, performance and new dance.
In recent years he has focused his work as a "Nomadic composer", an expression of the fact working in many changing situations and in many different spaces in very different cities. Often in new series – every place.
In 2022-23 composing especially for acoustic and electric guitar, vocals, synths, ultra-sound / field recordings. International concerts with Static Teller, and with acousmatic sound works for loudspeaker orchestra for Ears-Sound-Scape. In addition, instant composition with Axel Dörner, Jimi Tenor & Kaptajn Ørentvist, Pierre Bastien, Oda Dyrnes and Johannes Nästesjö.